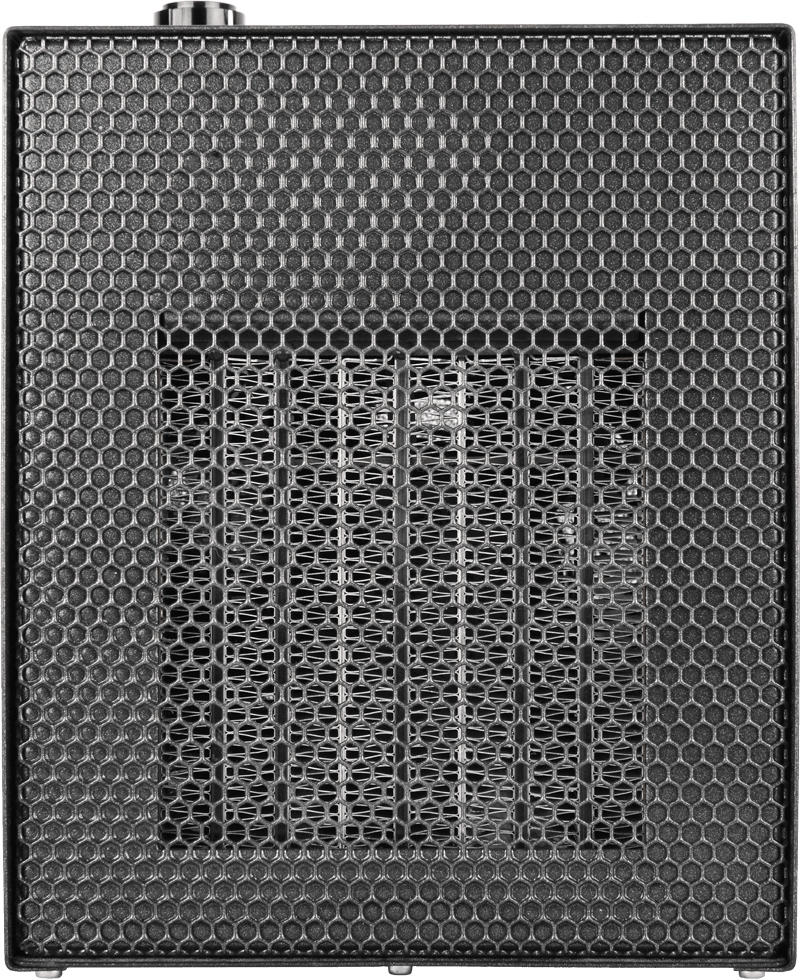 The Premium Heating Unit
Pleasant warmth for caravans, boats, conservatories and flats.
Compare models
Our range
Evapolar cools, humidifies and cleans the air around you, helping you create your own personal feel-good atmosphere.
 All accessories for the optimal maintenance and care of your Ecomat 2000 or Evapolar can be found here.
Ceramic heating element

The PTC heating element generates pleasant convective heat without drying out the air.

Frost prevention

Reliably keeps the temperature above freezing, preventing damage from frost.

Automatic shut down

Whether in the children's room, on the boat or when camping, the Ecomat 2000 automatically switches itself off if it is tipped over.

Fire prevention

The temperature is always below the flash point of paper and other solid materials.

Can be connected almost anywhere

Many campsites and jetties only supply 500 W. Not a problem for the Ecomat 2000!

Space saver

With overall dimensions of only 180 x 145 x 140 mm, the Ecomat 2000 fits in discreetly — even in tight spaces.
Ultra quiet

High quality ball bearings are used in the fan making the Ecomat 2000 run extremely quietly and reliably, even down to -20°C. If used frequently, we recommend keeping some filters in reserve.

Three power levels

All models have three different power levels (450/750/1800 W fused at 2/4/10 A) and can therefore also be used on low-rated circuits.

Fire safety

Equipped with an anti-tip switch, the Ecomat automatically switches itself off in an emergency. The temperature is also always below the flash point of paper and other solid materials.
The Ecomat 2000 creates a cosy atmosphere.
If it's really cold outside, the Ecomat 2000 actively supports targetted heating.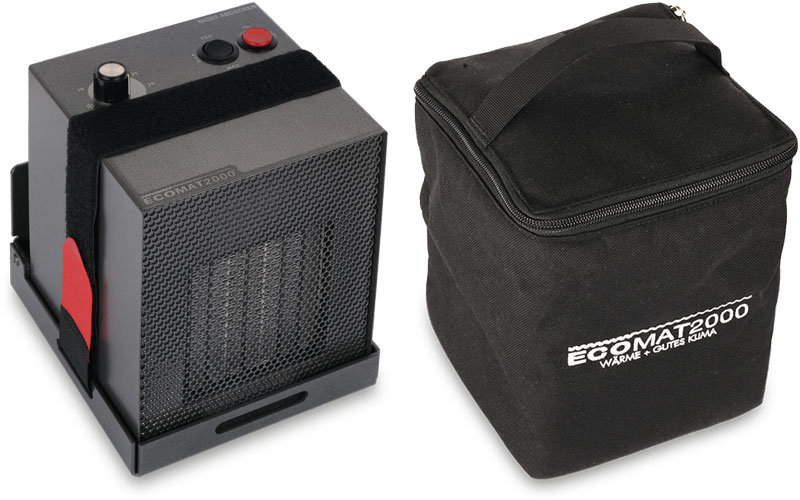 Transport safety
With its universal mount the Ecomat can continue to run undisturbed even on rough trips.
When not in use, the transport bag offers optimal protection – with a handle and a separate inner compartment for replacement filters.
Three different models
Select from 389,00

€



3 power levels (450/750/1500 W)
60-80 m³ heatable volume
Electronic thermostat
Frost protection setting
PTC heating register
Indicator lamps for heating/quiet/plus
Quiet function with idle mode
2 PLUS functions for rapid heating
Automatic shut down
Colours: ruby red or anthracite
180 x 145 x 140 mm
2.3 kg
Buy Select
Classic Plus from 309,00

€



3 power levels (450/750/1500 W)
60-80 m³ heatable volume
Electronic thermostat
Frost protection setting
PTC heating register
–
–
1 PLUS function for rapid heating
Automatic shut down
Colour: anthracite
180 x 145 x 140 mm
2.2 kg
Buy Classic Plus
Classic from 279,00

€



3 power levels (450/750/1500 W)
60-80 m³ heatable volume
Electronic thermostat
Frost protection setting
PTC heating register
–
–
–
Automatic shut down
Colour: anthracite
180 x 145 x 140 mm
2.2 kg
Buy Classic